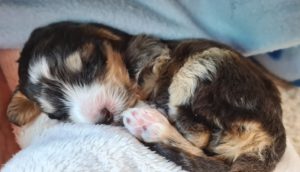 Planned Litters
Please find a regularly updated page of upcoming/planned litters below.
Puppies are priced as follows:
Cocker Spaniels £2250
Cockapoos £1750
Moyen Kleine Poodles £1500
Please note there is no fee to join a waiting list – your £250 puppy deposit is only payable after puppies have safely arrived and you have met your new baby at 5 weeks. 
My puppies are only placed in pet homes, unless you have previously discussed the option of breeding & are a fully licensed breeder. All puppies leave endorsed and you will be asked to sign a contract stating they will not be used for breeding before they leave. 
I do prefer to meet all potential new families once you have been added to the waiting list and have confirmed genuine interest. As you must appreciate my time is very limited so appointments are limited to a 30 minute duration. You will be shown potential parents and any other doggy relatives. 
*Upon application please provide details of your circumstances and an outline of arrangements of care for your puppy should you need to leave your puppy alone for a prolonged period, e.g pet sitter, family member or dog walker. You must provide a full postal address, contact details and a photo of your garden.

I do not place my puppies in homes of full time workers. 
Upon being placed on a waiting list the next steps are as follows:
1. Mating/ Pregnancy – Upon successful mating you will be informed with a rough due date. The girl will be scanned 28 days post mating and you will be informed of unsuccessful/successful pregnancy.
2. Birth – Once puppies have safely arrived and are 1 week old you will be added into a WhatsApp group and will receive regular puppy updates in the form of videos and photos – this will continue until puppies leave. You will be informed of the date when puppies will be expected to leave (8 weeks old).
3. Choosing your puppy – When puppies have reached 3 weeks of age you will be given the opportunity to select your puppy in order of application via WhatsApp and you will be told which order you are in. Although in an ideal world I would like you to come meet the puppies in person, it isn't possible at this age due to the risk of cross contamination and is not a risk I am willing to take.

4. Meeting your puppy – Once puppies are 5 weeks old I will invite you to come and meet your new baby. I will contact you and arrange a suitable 30 minute appointment. Once you have met your puppy, your deposit is then due to secure him/her.

5. Collecting your puppy – By this stage your puppy will be 8 weeks old and ready to come and live with you. Final balance will need to be paid via bank transfer before you arrive. You must bring a suitable puppy case for safe transportation and have adequate car space, puppy sat on someone's lap is not acceptable.

Prior to going on the waiting list meetings can be arranged to view the parents of the litter, providing there is a genuine interest and your application* details have been completed. Viewings will be 30 minutes in duration.

  When picking up your puppy, you will need to bring an adequate, safe carry case, as required by law.
** Payment must be transferred the day before collection **.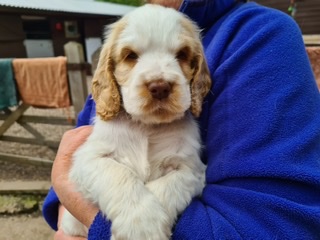 Planned litters 2022
All parents profiles can be seen on stud dogs & the girls pages.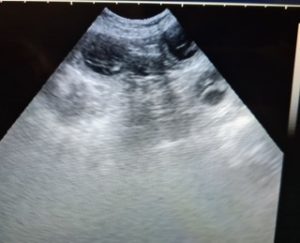 ~Moyen Cockapoos due late June. 2022

WAITING LIST OPEN

Moyen Kleine Poodles are the 4th European poodle size. They are a cross between minature and standard poodles and size ranges between sixteen and twenty inches. These puppies are expected to mature at around sixteen inches. 
 Homebred 2nd generation 16″ Red Moyen Kleine Poodle Cherry x 13″ minature poodle Rufus.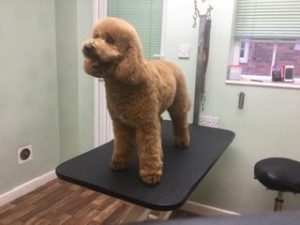 Kennel Club registered Cocker Spaniels due early September.
Dam Topic & sire Hemmiz Sable Sunshine
WAITING LIST OPEN
Licensed by Warwick District Council DB04/20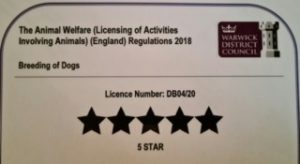 F1 Cockapoos due late September dam Gracie & sire Jacob
WAITING LIST OPEN
Licensed by Warwick District Council DB04/20