Testimonials
 Finebarn Stud Poodles is proud to present real and honest feedback from new owners.

---
"Andy is a great breeder, the whole process has been so easy and exciting to be placed onto a waiting list and receive regular pupdates! My new baby has settled in so well..we couldnt be more pleased! Thank you Andy."
---
"We are over the moon with our new addition. Such professionalism from the start. It is so obvious Andy loves her dogs and they come first."
---
"We couldn't have been happier with Andy – she is a great breeder. Andy is professional and she really did give our puppy the best start in life. Andy kept in touch regularly throughout the process and provided us with lots of advice. Andy has also been happy to answer any questions after bringing our puppy You can really tell that Andy cares about her dogs/puppies and they are well looked after. Our pup has settled in well at her new home and has made us very happy pawrents!"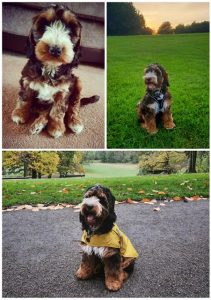 ---
"I bought a beautiful puppy from Andi and have been very happy long before day one of getting my pup! I was more than impressed with where I collected our baby from. So very very clean, smart, tidy and welcoming. Andi loves her dogs, this is very clear to see and I would happily advise anyone to use her very obvious years of knowledge to guide them when looking for this breed of dog."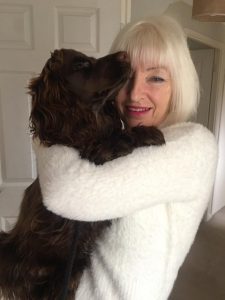 ---
"You can really tell Andi loves her dogs, she wants all her pups to go to the best homes and have the best lives. I couldn't imagine a world without our newest addition, he has such a sense of humour. He is wonderful and has such a kind and loyal nature. Thank you for bringing him into the world Andi ❤️".
---
"We have had April nearly 10 years, she is our fur baby and has been a great dog from day 1"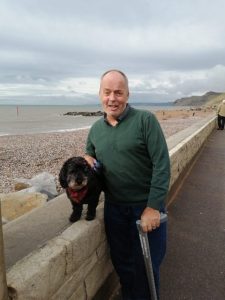 ---
"Little Ralph is settling in very well. All credit to everyone at Finebarn, thanks to Andi and the team we have a beautiful, healthy and well adjusted little puppy. Cant wait to see him grow."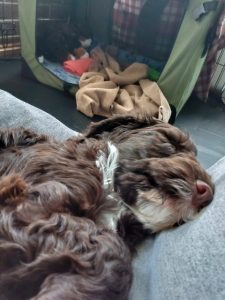 ---
"We are so happy we found Andi after lots of research, we couldn't ask for a better breeder, comminuication was fantastic from day one and when we went to visit our fur baby it was obvious how much Andi cares for all her dogs, they are so well looked after. Our puppy had the best possible start in life and has just been the best addition to our family, we are over the moon."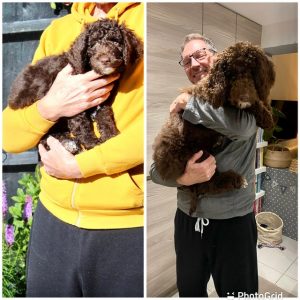 ---
Thank you Finebarn for our wonderful healthy puppy. She has added so much joy to our house and is a wonderful addition to our family. With Andi & her team providing pup dates and videos (WhatsApp). With advice on hand and a welcome pack, you can see her love for them. And their family tree (pedigree), with some thought gone into provide a truly healthy remarkable puppy to be proud of.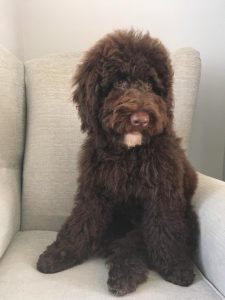 ---
"We are delighted with our beautiful Cockapoo, now 2 years old. Andy is thoroughly professional and also passionate about her dogs. The whole process from interviewing us, through information about puppy progress to meeting and finally collecting her was excellent. Our Daisy was a healthy, happy socialised puppy and now a wonderful girl adored by all the family especially the grandchildren. Beautiful temperament, lively and funny."
Jacky Buckingham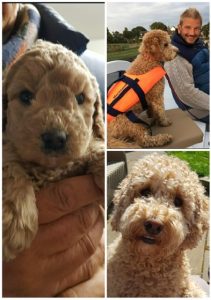 ---
"From our very first enquiry Andi and her team have been amazing! Fantastic communication and updates on puppies, always on hand to answer any questions. The puppies are obviously loved and well taken care of and our little Daisy has settled into our family so well! We would highly recommend Finebarn to anybody looking for a puppy."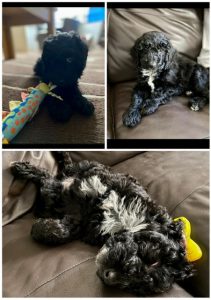 ---